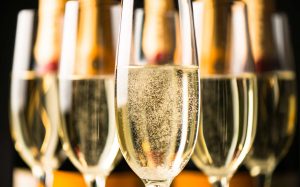 DRINKS:

Prosecco Snipe
8
Prosecco Bottle
30
Champagne Jean Pernet Tradition Brut


65
Bubbly Cocktail
8.5
Kir Royal (with a twist)
8.5
Fior Uisce Still or Sparkling Water
4
Tipperary Sparkling Apple Juice
3.5
Pierre Zero Alcohol-Free Sparkling Wine (Snipe)
8
WHITE WINE:
Babington Brook | Chardonnay | Australia |
A very attractive, pure ripe Chardonnay with notes of pear and apple flavours
combined with a crisp acidity and good length.

175ml | 500ml | 750ml |
6.25 | 15.5 | 25
Principato | Pinot Grigio | Italy |
Crisp & fresh on the palate, with a juicy character & a hint of nuttiness.

175ml | 500ml | 750ml |
6 | 15 | 24
Domaine Merlet | Sauvignon Blanc | France |
Crisp & very aromatic, great notes of citrus fruits.

175ml | 500ml | 750ml |
5.75 | 14.75 | 23
Muscadet Manoir de la Firetière | Melon de Bourgogne | France |
This cuvée shows a characteristic blend of citrus fruit & mineral flavours, with fresh
acidity & rich texture due to long contact with the lees.

27
Three Wooly Sheep | Sauvignon Blanc | New Zealand |
Aromas of citrus & lime, with notes of elderflower & grapefruit. Lemon zest & floral flavours. The finish is crisp, clean & dry. A great Marlborough Sauvignon blanc.

32
L'Ami des Crustacés | Pinot Blanc | Alsace, France |
Subtle lemon, green apple, honeydew and pear notes on the nose, with a lift of white flowers too. It's dry, crisp and clean, with an appealing stony-mineral finish.


34
Domaine Bessons Petit Chablis | Chardonnay | Burgundy, France |
A brilliant Petit Chablis – ripe and untouched by oak, showing all the characteristics
of the terroir, as well as lemony freshness and vivacity, underpinned by light minerality.

38
RED WINE:
175ml | 500ml | 750ml
Apaltagua Gran Verano | Carmenere | Chile |
Full-bodied wine with various complex aromas, where mature red & black fruits combine.
Well-rounded on the palate, persistent finish.

175ml | 500ml | 750ml |
5.75 | 14.5 | 23
Finca Cerrada | Tempranillo | Spain |
A Purple red coloured wine with intense bright violet tones & fruity aromas.
Well balanced, fresh, complex and harmonious in the mouth.

175ml | 500ml | 750ml |
6 | 15 | 24
Saint Marc | Merlot | Vaucluse, France |
Ripe nose of red fruits with a suave, fruity and round mouth.

175ml 500ml | 750ml |
6.25 | 15.50 | 25
Chateau Ramel A.O.P Minervois | Carignan, Syrah, Mourvèdre | France |
Harvest is done by hand. Candied cherries & liquorice notes on the nose. The mouth is full-bodied with ripe red fruits flavours.

28
Tank 32 Cantine Minini | Primitivo Appassimento | Italy |
This is a rich red wine, from South-Eastern Puglia. The grapes are hand harvested and
traditionally dried on bamboo mats prior to fermentation. The palate displays overwhelming amounts of red cherry & redcurrants, lightly toasted with sweet spice. Soft finishing with full lingering red fruit.

32
Chateau Saint Sernin Cuvée Mana | Malbec | France |
Smooth, supple palate. Full bodied in the mouth with light, silky & lasting aromas.
An elegant, fresh & fruit driven Malbec. Complex & sophisticated.

35
Pinna Fidelis Roble | Tempranillo | Spain |
This is an appealing juicy, smoky, modern Ribera del Duero. Aromas of fresh red berries,
balanced with notes of oak. On the palate, ripe black fruits & a touch of liquorice balance
the tight tannins.

34
Château Haut la Grenière Lussac St-Emilion 20015 | Bordeaux, France |
*** Silver Medal Concours Mondial de Bruxelles *** Gold Medal Vignerons Independants ***
Aromas of cassis, blackberry and blackcurrant, this is a full-bodied wine with excellent structure and length.

38
Henry of Pelham, Sibling Rivalry | Cabernet Franc & Sauvignon, Merlot | Canada |
Aged in American oak for 8 months, this wine is like three good friends out on the town: Merlot, Cabernet Franc and Cabernet Sauvignon. It is dark, juicy and delicious, with lots of lush berry flavours.

37
Our wine list (just like our menus) is ever-changing. We are always looking for exciting new wines to pair with our menus...